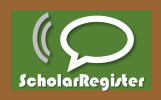 ScholarRegister
ScholarRegister puts schools and associations in touch with past pupils
For Past Pupils
Update your contact details
View upcoming events
Browse the business directory
Read newsflashes
Submit information
And more...
Free
For Schools / Associations
Keep in touch with past pupils
Manage reunion groups
Track donation payments
Communicate news
Maintain contact details
And more...
Low Pricing
Subscription Pricing
* per month
Modern and Clean
We know the daily challenges of running an alumni or past pupil association.
More than just a simple contact database, ScholarRegister connects you to your past pupils.
It's easy to import data from other services or flat files such as Excel or Access, let our migration team take care of the data for you.
Contact us now for a FREE 30 day trial
Click here to arrange a free trial
Mobile
ScholarRegister is in your app store.
Notifications
Never miss a beat with device notifications.
Newsflashes
Read all about it, newsflashes are great.
Donations
Every cent counts, make a contribution.